Why Work with Homard Bleu Talent?
Access a Worldwide network of top culinary talent sources
Working with us extends your recruitment reach to an extensive network of talent sources from across Canada and around the world. We represent the next generation of trained, experienced, and motivated chefs.
Reduce the risk of a poor fit and improve retention
We help ensure fit and retention by knowing our candidates' motivations and capabilities and understanding your needs and culture. Our reputation is built on making great matches.
Saving you time
Attracting, interviewing, screening, and onboarding new talent is important but time consuming. Stay focused on your expertise and use our knowledge and contacts to get your talent in place. Simple and done. We manage every step and make it happen, engaging you when needed in and around your schedule.
Placement expertise to increase productivity and reduce turnover
Our experience placing over 2,500 chefs around the world has helped us develop a deep understanding of the key elements needed for successful long-term placements. By drawing on our expertise you will ensure you are using best practices in attracting, onboarding, and mentoring talent to reduce turn over and develop your team.
Our role is to help you place and integrate the right candidates who will flourish and make a measurable contribution to your brigade and establishment.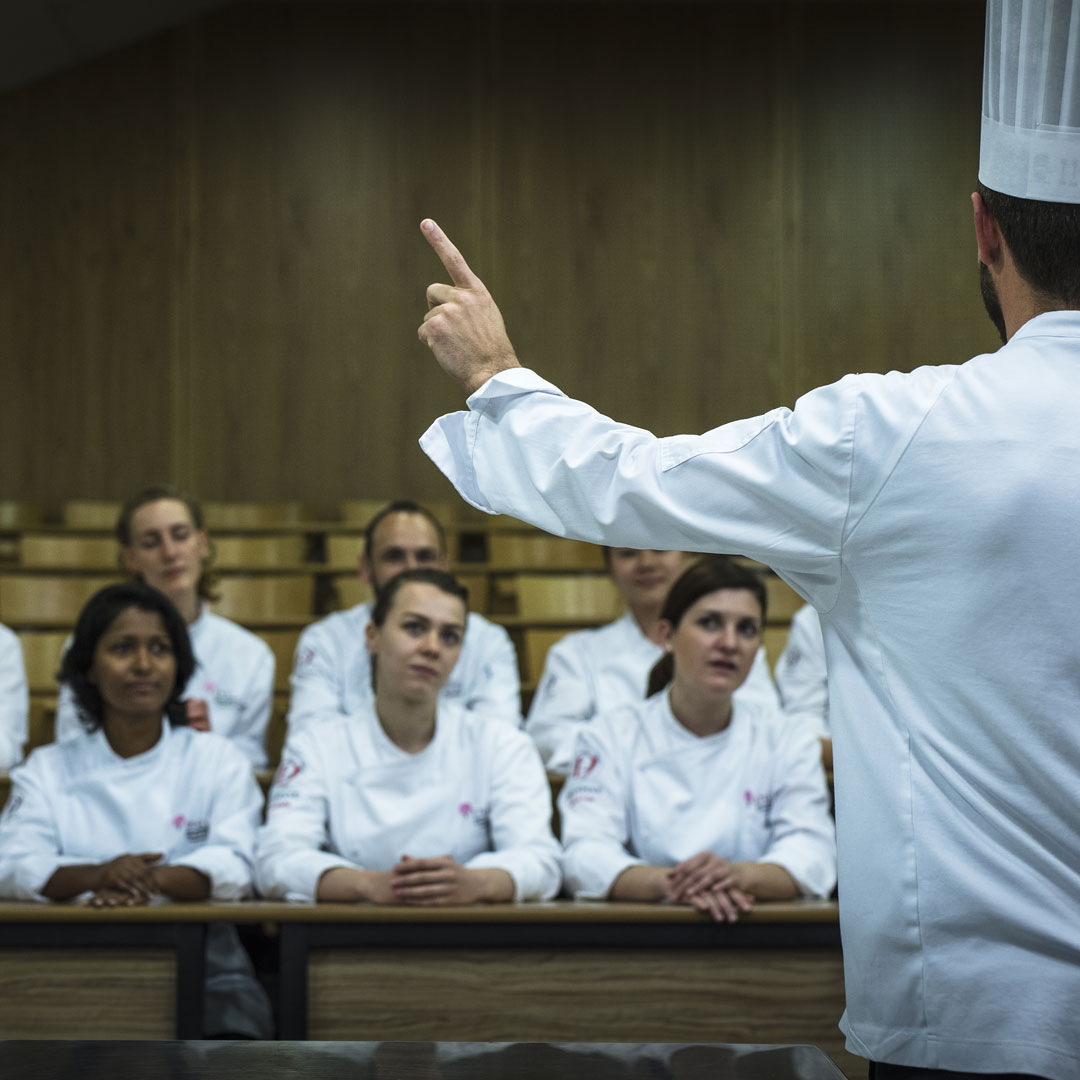 Customized Professional Master Class Programs through Ecole Ducasse: Hallmark of gastronomic excellence.
As both chef and creator, France's legendary Alain Ducasse has built a true culinary empire to include 32 restaurants worldwide that between them have been awarded by 20 Michelin stars. His other accomplishments include three schools in France carrying the Ecole Ducasse name, authoring more than 100 books, and establishing chocolate and coffee manufacturers with 17 stores in Paris, London and Japan.
Ecole Ducasse Professional Master Class programs are developed and delivered by esteemed Meilleurs Ouvriers de France (MOF or Best Craftsmen of France). Programs are customized to meet the needs of each client and can be delivered either at the Ecole Ducasse campuses in France, at your place of work or through live on-line sessions.
In today's competitive environment, training is a necessity. Ecole Ducasse Master Class programs will help you to:
Surpass expectations of an increasingly discerning clientele, international food enthusiasts and journalists
Overcome the challenges of focusing on seasonal products with innovative and creative menus while respecting your budgets and price points
Attract and retain top talent
Immigration Services
Homard Bleu Talent works with immigration experts to extend your administrative resources for processing work permits and Labour Market Impact Assessments at reasonable rates. We handle candidates through the application process and follow-up through the hiring and onboarding.
Onboarding Expertise
Years of experience has provided Homard Bleu Talent with valuable insights and best practices from some of the world's leading chefs on how to successfully integrate new recruits into a brigade. This experience has proven that a thorough and thoughtfully planned onboarding program is critical to both attracting and retaining staff and avoiding staff replacement costs.
We work closely with both employers and candidates through the hiring and onboarding process so that your new team member will feel welcomed and focused on getting to work. Our aim is to develop long-term, trusted partnerships – it simply makes good business sense.
Firsthand Experience
As a Canadian expat who has lived and worked abroad in multiple countries for over 20 years, I understand the challenges that come with living and working in a foreign environment. I've also helped over 2,500 young professionals find international work placements and integrate into foreign work cultures. This experience will ensure candidates successfully transition to a new location, employer and linguistic and cultural environments and how you can best prepare to welcome them and contribute towards their success.
Send us an email or give us a call and we'll gladly discuss how we can help you recruit, onboard and retain your next candidate.